PLANNING TO TRAVEL FOR SPRINGBREAK BUT YOU DON'T KNOW HOW TO START?
Ok, ok, don't panic!! So, at this point you probably know that there's a break between Monday 11th March and Friday 16th March, which means that we get 10 days of holiday (YAAAAASSSSS!) You must be wondering what you can do since there are too many options and too much stuff to plan. Here's a little bit of help!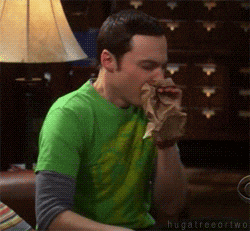 OMG…WHERE TO GO?! Well…this depends a lot on your budget and how many days are you planning to travel.
My personal advice: During the fall I went to Chicago, Detroit, Baltimore, New York, West Virginia and California. Although I loved every single place, if I had to recommend something I would tell you all: fly to California, rent a car, drive all over the state and please, please, please, don't miss the chance to cross to Tijuana (Mexico) from San Diego! (If you need more info about this, I'm happy to help!)
Budget: Here's a list showing how much does it cost to fly to some destinations during the break if tickets were bought today (27th January) Remember to add the costs of transportation to/from the airport. Also these prices are probably higher than usual because of flying on the weekend. I'm not telling you to go to class straight from the airport on Monday or to skip one day in order to get more affordable tickets but…

Boston: $103
Tampa: $152
Houston or Dallas: $178
Toronto: $178
Atlanta: $188
New Orleans: $229
Los Angeles: $242
Chicago: $262
Las Vegas: $320
Montreal: $322
Jamaica: $358
San Diego: $365
Cancun: $376
Puerto Rico $383
San Francisco: $394
Austin: $400
Colombia: $401
Mexico City: $423
KEEP IN MIND THAT IF YOU ARE FLYING OUTSIDE OF THE US YOU WILL NEED TO GET YOUR DS-2019 SIGNED AT THE ISO AND YOU WILL HAVE TO CARRY IT WITH YOU TO ENTER BACK THE US!!!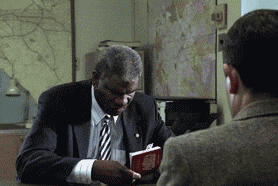 . Fly cheap: the cheapest airlines, like Spirit fly to many destinations in the US and abroad, but keep in mind that they generally fly from Baltimore, 55 km far from DC. There's two ways to get to the airport:
MARC Train: departs from Union Station in DC (an Uber/Lyft shouldn't be more than $7 from Foggy Bottom) and goes straight to the airport. Takes around 40 minutes, costs $7 (one way) departs every 15 minutes and works from really early in the morning until 11PM. There's a free shuttle between the station and the airport. You don't need to book in advance, but in the station. Times are available here.
Buses: there are so many buses during the entire day from Union Station in DC to Baltimore. You can compare prices and buy in Wanderu. The bus is a little bit more expensive, and unfortunately Baltimore Downtown Bus Station is pretty far from the airport, so you can either take an Uber/Lyft from the bus station to BWI Airport ($20) or take a lyft to the closest Light Train Station and catch it there, depends a lot on your timing. I would only do the bus if my flight departed or arrived during times when the MARC train is not operating.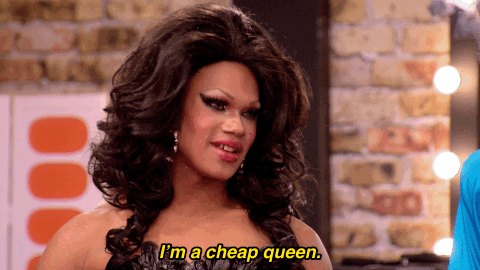 Do you want to cover long distances and reach the unreachable? Sure! Rent a car! Driving in the US is pretty easy. If you are used to manual cars, you are gonna be so bored. However, it's completely worth it. If you guys are a group of people and want to travel without the stress of catching buses it's the best option, plus come on! Who doesn't want to go on a roadtrip in the US? However, if you guys check mainstream rental agencies you probably have realized that it's really expensive. No worries, you can use Turo. So Turo is an app/website where people post their cars and works exactly as Airbnb, meaning that particulars rent their cars. You will need to register and scan your driving license and you will have access to many cars with different mileage and consumption for a fixed rate daily, no hidden costs. I used it for a roadtrip in California, it's the best!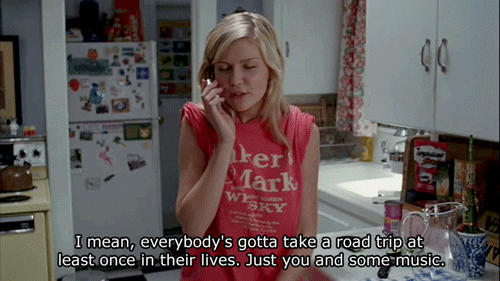 . Where to stay? Yeah, probably that's giving you headaches. I offer you three options.
Airbnb: Do I seriously need to explain this?! Just in case you never used it, here is a discount.
Hostelworld: You have probably have heard about what a hostel is before, no?! Okay, a hostel is basically a place with several rooms that fit a bunch of people in bunk bed for a fixed price per bed and night. You can find luxurious hostels or terrible ones, depending on your budget. They include wifi, maybe breakfast, the use of common bathrooms and are really great if you travel solo (you meet tons of travelers!) or with a group of friends, but maybe they are not the love nest your just-met exchange boyfriend and you were looking for.
Couchsurfing: Couchsurfing is my favorite but it would only be useful for you if you are one, two, or maximum three people. Basically, it's an app that puts in touch people who altruistically offer their houses for people to stay and travelers. I use it a lot when I travel on my own and it's great since you have the chance to stay with locals in a real house, and lets be honest, FOR FREE!! However, if you want to explore this option you have to create a profile that looks good and trustable, and people probably require reviews for them to open their doors, so contact me, I'll leave you one!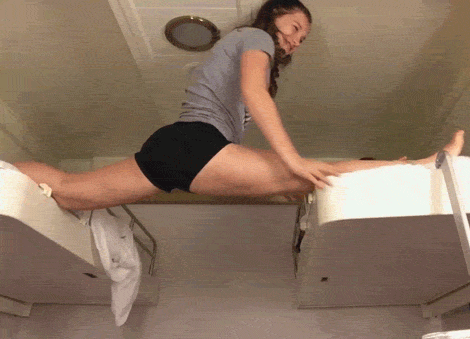 . Keep it cheap: here's some advice not to spend the rest of March eating plain noodles and wondering how on Earth you spent a thousand dollars in 10 days.
Check for flights using Google Flights, Skyscanner or Kayak. Use the incognito mode of your browser in order to avoid prices to increase and try to book straight in the airline site once you have found the flight you want.
Keep track of you expenses! Especially when traveling with people, it's really easy to lose track of how much you are spending and who owes to who. The app Tricount would keep track of everything so easily!
Use the public transport!! Don't be afraid of catching the metro or the bus in the main cities. You can find the closest station or stop, routes and waiting times in Google Maps. If you are going to spend more than a couple days in the same city consider buying a pass rather than single tickets.
Eat CHEAP AND GOOD: Wherever you are, you can just go to Tripadvisor and find cheap, excellent and open restaurants around you. No more dissapointments and no more surpises with the bill! (Still, the tipping thing sucks, I know!) Also, if you are in an Airbnb or a hostel and you have access to a kitchen, you can save some dollars cooking!
Let me know if you need any advice or have any questions. Have fun and safe travels!!!!!!